Pull tab tug toy
Enjoy a great old game of tug-o-war with your best fur-buddy
Designed in mind for the two of you – with a pull toy dog handle and a side for you! This tug for dogs is sure to spark the fun! Meanwhile, it's made of absolutely safe and ultra-durable natural rubber compounds. So it's definitely PETstrong and there's no reason to worry if it will hurt your best friend somehow.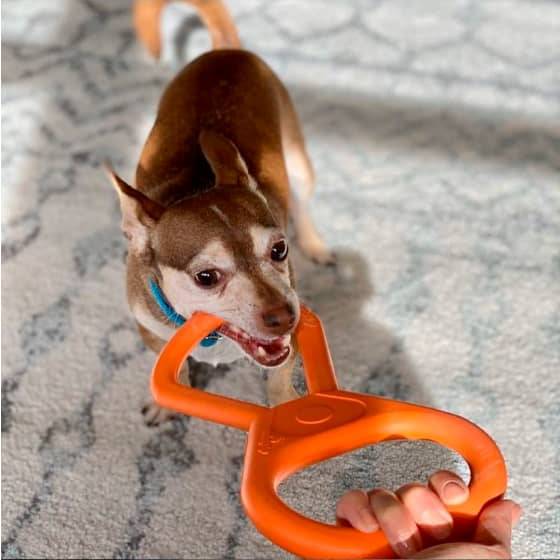 What's so special about it?
Enjoy a great old game of tug-o-war with your best fur-buddy with an animal & planet friendly pop top rubber tug toy. It's made of 100% safe materials widely accepted by veterinarians and with strict safety standards. It is sustainably harvested helping us reduce our carbon footprint. In fact, there's more to pay attention to.
Durable enough for the biggest tuggers
Veterinarian approved
One size fits all
Designed and manufactured in the USA
Easy to clean: dishwasher safe
Why is it a must-have for your dog?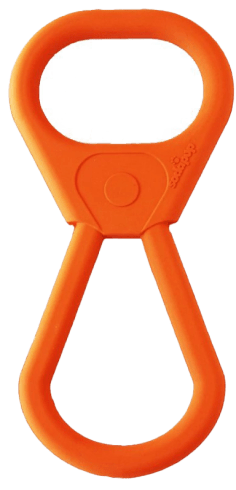 Suits dogs of all sizes
This pull tab tug toy is designed with an idea in mind that you don't need to worry whether it suits your dog perfectly: it suits dogs of all sizes. Specifications: 5" wide, 12" long, 8 oz.
Superior material
This pull tab tug toy is made from SodaPup's proprietary natural rubber compound which strikes the optimal balance between durability and chewiness.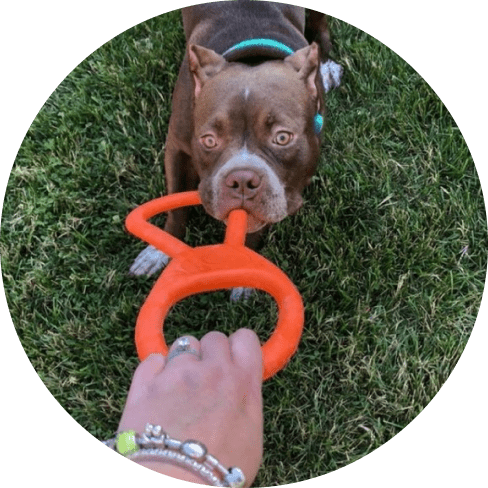 Lets you bond with your pet
Having fun together lets you and your dog make closer contact. So it's a chance for you to spend more time with your pet and make you both feel happy.
Replacement guarantee
We stand by our products and offer a 30 day replacement guarantee. But no dog toy is indestructible. Inspect them frequently and remove damaged ones.
About SodaPup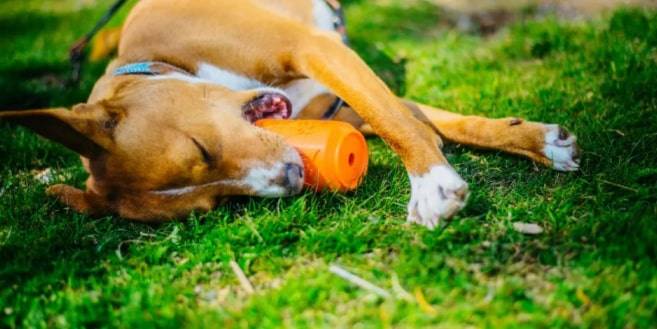 At SodaPup we specialize in creating fun and innovative dog toys for dogs that destroy everything! All of our products are made in the USA and are FDA compliant, meaning they are the safest dog toys in the market today.
SodaPup has developed several brands, each with a unique theme that appeals to different consumer segments. Our brands are SodaPup, USA-K9, Industrial Dog, MuttsKickButt, Spotnik, and Harvard's Finest (our brand of grain-free dog treats).
SodaPup gives back to the communities it serves, directing contributions to animal shelters as well as dog-related veterans organizations.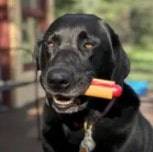 Designed In
Boulder, Colorado